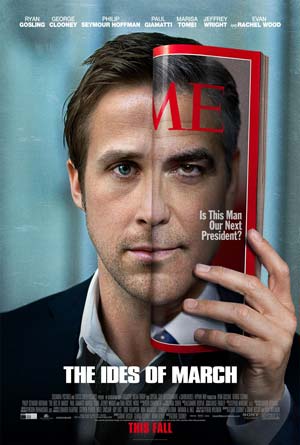 Reviewed By
Mr. Movie: B-
Mr. Film: B-
Listen
10/17/11 -
The Ides of March
Podcast: Play in new window | Download
Quotes
"I really wanted to hate the movie. [At first] I didn't like it all. [But] in the end it brought me back."
—Mr. Movie
"I wanted to like it but I just couldn't connect with it. There was just no dramatic heft."
—Mr. Film
Release Date
October 7, 2011
Running Time
1 hour 42 minutes
MPAA Rating
R
for pervasive language.